What is SaleHoo?
SaleHoo is a wholesale supplier that connects dropshippers to suppliers. Essentially, SaleHoo is the middle man that moves goods from the manufacturer directly to the dropshippers without going through the usual distribution channels. It can often be difficult to find wholesalers who offer products to sell for a good price, so that's where SaleHoo comes in as a valuable asset to anyone looking to get into drop shipping.
SaleHoo is such a valuable resource for dropshippers because they get access to brand name products at wholesale prices. From there, dropshippers sell their products on eBay and Amazon, for example. It can be difficult to find wholesalers who sell branded products in bulk for a good price, so that is where taking advantage of what SaleHoo have to offer comes in great.
SaleHoo also offers website templates/platforms to their members. This allows dropshippers to start online stores. Online marketplaces such as eBay and Amazon have a substantial amount of competition, which is why it is beneficial to have your own online store to sell your products. SaleHoo will even build the websites for you. All you have to do is learn how to use the website, and then you have a more efficient way to sell products.
If you're looking to start an e-commerce business, then a drop-shipping business may be the best place to start. SaleHoo has all the tools you need to get started, and makes product sourcing an easy process. Although profit margins can be quite small when drop shipping, it is a great way to introduce yourself to ecommerce and learn the ropes of online selling.
In this SaleHoo review, you will learn all about SaleHoo, and hopefully you will be able to decide if this is an opportunity you are interested in pursuing.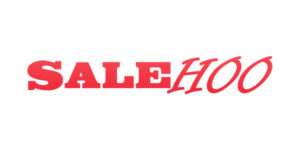 Legit or a Scam?
The general consensus is that SaleHoo is absolutely legit! It is a well-developed company that does not appear to be a scam. It is seen overall as a great tool for drop shippers as it acts as a wholesalers offering great products to sell for a good price for the sellers.
SaleHoo offers some features that enforce the idea that it is, in fact, a legitimate company. Those features include:
Excellent customer service that is always friendly and ready to assist you with anything you need. A strong customer service department is a sign that SaleHoo is doing things the right way! They are not scammers.
Free learning materials that are available before you even sign up. They offer free lessons of eBay selling, Amazon selling, shipping & inventory, and many others. They even have a scam prevention module that teaches you how to stay safe when you are  purchasing wholesale to resell online.
60-day money back guarantee after your purchase your membership (if it were a scam, they would take your money. They would not give you the opportunity to get your money back if you are unhappy).
Almost all of SaleHoo's customer reviews had great things to say about the company. SaleHoo is a great company that has many long term users.
Inventory/Top Categories
One of the best things about SaleHoo is that they have high-quality products. They offer brand name products for wholesale prices. Their wholesale directory is quite broad and features a variety of different products. With this in mind, SaleHoo make product sourcing quite a straightforward process as you can easily find quality products in bulk. Some of their top categories include:
Business/Industrial
Clothing/Fashion
Baby Gear
Computers/Software
Books/Magazines
Cell Phones/PDA's
Consumer/Electric
Camera/Photo
Membership Options
SaleHoo features three different membership plans for sellers. Based on what your needs are and to what extent you are going to be dropshipping, you can determine what plan fits you the best. They offer a basic plan for $27/month, a standard plan for $47/month, and a premium plan for $97/month.
The premium plan is best for Salehoo's serious dropshippers. It gives you unlimited access to inventory, bandwidth, image storage, and a handful of other useful features.
Both the standard and premium plan offer access to a market research lab. You might be wondering, what exactly does that mean? That SaleHoo has a market research lab that SaleHoo will provide you with information about consumer needs, what people are purchasing, and how to go about marketing your product to consumers. This is a huge advantage because it gives you the information you need to have before you purchase the goods. Essentially, SaleHoo makes sure that you are purchasing products that will sell.
Pros & Cons of SaleHoo
Pros:
Excellent customer service
Top brands and high-quality products
Market research labs that allow you to see how well a product will sell before you purchase it.
Many products to sell.
Standard and premium members get access to a free online store .
SaleHoo's suppliers ship internationally, allowing resellers to sell globally which is an advantage considering that creates more opportunities to make sales.
SaleHoo also offers a 60-day money back guarantee if you are not satisfied with the service.
Cons:
If you are selling brand name products on eBay or Amazon, it is very competitive- you may have to lower your prices to compete, ultimately making you less of a profit.
SaleHoo has a directory of over 1.6 million brand name products, which may seem high, but it really isn't that high considering how many niches and customers they have.

You have no control over inventory, as well. If SaleHoo does not have the products, then there is not much you can do. Just wait until they have more products in their inventory.
SaleHoo Complaints
Thousands of people use SaleHoo, and almost all of them are very happy with their experience with SaleHoo. With such a large amount of members, it makes perfect sense, however, to have a few customers with negative things to say about SaleHoo.
SaleHoo gives its members absolutely everything they need to succeed.  If you take advantage of the features that SaleHoo offers, you will have a successful experience. If you do not use their market research lab or take their forums and guides seriously, for example, you will have a hard time being a profitable drop shipper. Although profit margins can often be quite small when drop shipping, SaleHoo gives you all the tools and information you need to create a successful drop shipping eCommerce site.
Is SaleHoo Worth The Money?
There is no doubt that SaleHoo is worth the money, if you dropship the right way. You have to do your homework! SaleHoo has a lot of tools available that you can take advantage of.
It is hard to make a profit by selling products that are in extremely competitive niches. If you are selling your products on Amazon and eBay, you may have to lower your price because your competitors are probably selling the exact same product at a much lower price than you are. In this case, maybe it is not worth the money. It is essential before you get started that you analyse and predict your profit margins so that you can ensure that you make a profit from any e-commerce store that you create.
The key is finding the right niche where you can sell products at a price that makes you a profit. Experienced dropshippers do their homework and make sure that they are entering the right niche. It's all about what will make you the most money! SaleHoo has a large wholesale directory, so is a great place for new sellers to find the right products to drop ship.
Customer Support
SaleHoo offers a top-of-the-line customer support center. They always have representatives that are willing to help you. You are hard pressed to find anybody who has had a bad experience with their customer service.
They offer 24 hour support through email and twitter, as well as forums online that are a community of dropshippers that simply want to help each other. Monday through Friday, you can pick up the phone, of course, and talk to a customer service representative. On top of all that, you can use SaleHoo's chat box feature, which allows you to video chat with a representative. These are all tools that will help you greatly if you are struggling in any way during the setup process.
It is clear that SaleHoo goes above and beyond when it comes to customer service. They ensure a great user experience.
How To Get Started
Getting started with SaleHoo is very simple! Before you begin, you need two things:
You need a place to sell your products. Ex- online platform (your own website, Amazon, eBay, etc.)
You need some money to get started. You need to make an initial investment to purchase your goods. Then you can begin selling your products and making a profit!
You simply need to take your time now.
Before you make that initial purchase, spend some time researching. Profit margins can often be quite small when you drop ship, so it essential to do your research. Take advantage of everything that SaleHoo offers, because it is there for a reason!
Your research will help you determine what niche makes the most sense for you to enter and how much profit to expect. All of this can be done using the market research lab that SaleHoo offers. To create a successful e-commerce store, you must do your initial research.
The Competition: Salehoo vs. Worldwide Brands & Oberlo
So now you are probably thinking: What about the competition? Is SaleHoo my best option?
Oberlo and World Wide Brands are SaleHoo's top competitors. Read the following to help you decide which company makes the most sense for you…
Worldwide Brands
Worldwide Brands is a dropshipping service that provides high end goods to dropshippers, and as you may expect, that means a much more expensive fee to be a member. They charge a $299 lifetime fee.
Is it for me? 
Worldwide Brands is for people specifically looking for high quality goods. You need $299 to get started, which is steep, but it is a lifetime investment. To determine if Worldwide Brands is for you, it depends on your dropshipping approach. If you are an efficient dropshipper, you can quickly make a profit. Otherwise, it might be smart to consider your other options.
Oberlo
Oberlo is a dropshipping service that has connections to well-known wholesale suppliers such as Shopify and Aliexpress. Aliexpress is the world's biggest dropshipping marketplace, and Oberlo gives its members access to it. Shopify allows you to quickly select whatever products you want, then Oberlo processes and ships the products from Aliexpress directly to your customers. It is very straightforward.
They offer a free starter package, a basic package for $29.90/month, and a pro package for 79.90/month.
Is it for me? 
Oberlo is for people who are looking to dropship very simply! Oberlo does most of the work for you, you just have to market your products.
Final Thoughts of our SaleHoo Review
SaleHoo is not for everybody, but if you are a serious dropshipper, SaleHoo is an excellent resource that you should definitely look into. They offer great products, a market research lab, online stores/platforms to sell on, and they have an excellent customer service center. All-in-all, there is no doubt that SaleHoo is one of the best platforms for dropshipping out there. After reading this SaleHoo review, you should be able to determine if SaleHoo is the best option for you, or if you should consider other dropshipping services.