Updated August 1 2018
Our Top 24 Legit Paid Survey Sites Reviewed
Paid survey site companies invest billions of dollars into marketing research online. They always want to find out more intricate details of a consumer's relationship with their product. Whether it's a new television show or just an existing product line, companies like Disney, Samsung, and Sony go to great lengths to find out their ideal audiences.
In the middle of all of this is a new breed of research corporation that relies on you – the survey taker – to determine this information. For your time? Many survey companies will pay you to take surveys for money or for other cash alternatives like gift cards or physical prizes and rewards. It depends upon the company as to whether they'll offer money or other offers and special deals.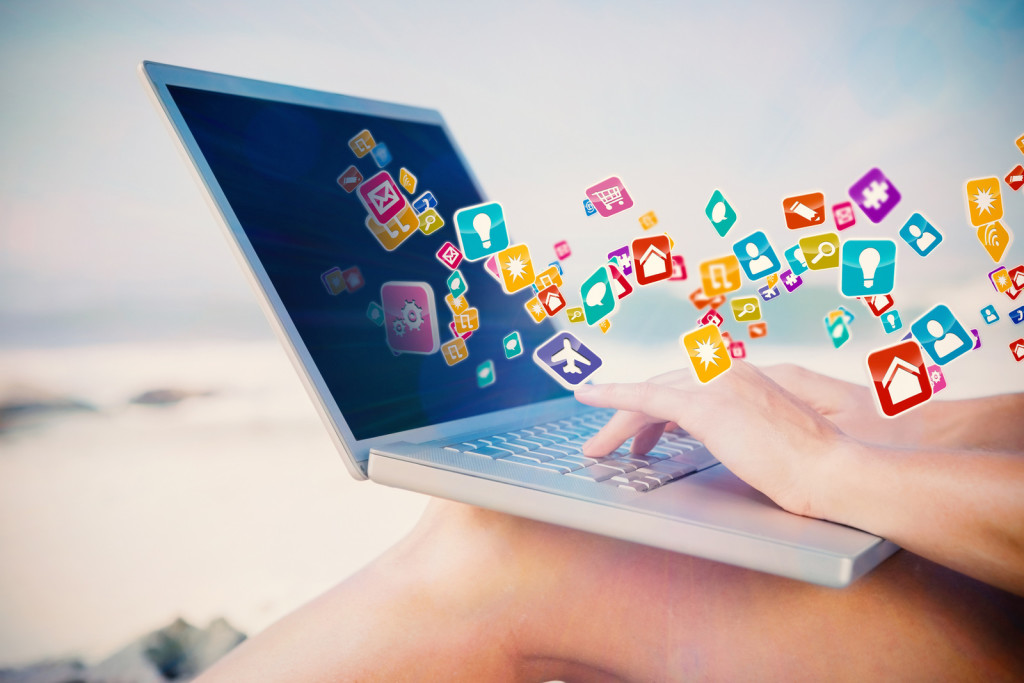 This is where it can all go downhill quickly. In the pressure to make as many pennies out of a nickel, a lot of research corporations will not just sell your answers but the data associated with it. Details that you provide when taking paid surveys such as your name, address, age range can all be attached together quickly to fulfill a lot of larger companies' requests for information (RFI).
Let's break down the top 24 best survey sites online and see how they stack up against one another.
We recommend joining all of the sites listed below to maximize your earnings, because some survey companies offer only a limited amount of surveys each month.
Rating Scheme for Our Survey Reviews
We'll use four basic measurements in a scale of 1 to 5 – where 1 is probably ill advised and 5 is a great experience.
Convenience – From start to finish, how convenient is each company's site?
Accessibility – Is it a site that can be accessed on mobile as well as a standard browser? Does it require a lot of superfluous logins and duplicated information or do they do a decent enough job filling that in for you?
Return on Time – Is it an hour of your life for $2.00 or truly a fifteen minute survey? We find out if the Return on Time (similar to Return on Investment) pans out. Surely, some will be better than others for not wasting yours. Basically, we've evaluated not only how much you actually get paid to take surveys but also how long it takes to earn that cash
Privacy – How much personal information do you need to give to complete a litany of surveys and start making actual money? We'll determine that and rate appropriately. We'll also subtract points if we find out they use that personal information to send an unsolicited wave of junk our way.

One of the most well-known online marketing and survey research companies, Swagbucks, has risen to a new level of popularity through social media. Answering surveys and completing tasks are a few of the ways to earn "swagbucks," which then equate to either gift cards, prizes, or entries in prize draws.
One of the most refreshing things about Swagbucks is their commitment to keeping it all above the belt. Whereas a lot of the shadier survey companies won't be up front with how they distribute or take advantage of your information, Swagbucks let's you know exactly where it's going to be sent.
Not to mention a great setup, minimalist design, and timely customer service, Swagbucks has definitely become one of the crowd favorites. And it is certainly our personal favorite, so we consider it one of the best survey sites on the internet.
Convenience: 5.0/5.0 – Seamless and fast setup and a great selection of paid surveys and evaluations.
Accessibility: 5.0/5.0 – They even have their own app for Android and Apple platforms.
Return on Time: 5.0/5.0 – Industry-standard payout system; quick turnaround time.
Privacy: 5.0/5.0 – Swagbucks' privacy policy for its own site is excellent; they always tell you exactly how your info will be used. We have not personally received any spam through Swagbucks. As with most other survey sites, Swagbucks does contain links to other sites which may have different privacy policies, so you should be careful when visiting other sites. You can read Swagbucks' privacy policy yourself here.
Overall Grade: A+
Ipsos is one of the biggest online market research firms. i-Say, which is a division of the company, offers the opportunity to take surveys for money.
Based on our experience and research, we feel confident recommending Ipsos i-Say because of the company's reputation, their reliability, and their solid privacy policy.
Because their entire company is dedicated to market research, their survey requirements are more specific than we've seen at other companies, but that translates into fair pay for your time.
Unlike Swagbucks, MyPoints, and other similar companies, i-Say only pays you to take surveys, and not to shop online or complete offers. So although we wouldn't recommend i-Say as your one-stop shop, we do recommend setting up a free account and turning on alerts so you can see new paid survey opportunities when they become available.
Convenience: 4.5/5.0 – While the sign up form is easy to fill out, you will have to enter more information about yourself up-front than other survey companies ask for. Typically, you just need to enter your email address and create a password to join, but Ipsos also requires your name and physical address. We only gave a slightly lower rating for this because the sign-up process is still very quick and painless.
Accessibility: 5.0/5.0 – Website is mobile friendly. The accompanying free app conveniently alerts you when new paid surveys become available, and you can take surveys and cash out from your phone.
Return on Time: 4.5/5.0 – While some users are disappointed at the low quantity of surveys they qualify for, most people agree that the ones that you do qualify for pay enough to make it worth your time. We gave a slightly lower rating here because of the lower quantity of surveys available.
Privacy: 5.0/5.0 – Their privacy policy for their website and their App privacy policy both clearly explain how your information is used (takeaway: nothing to be worried about), and you can easily opt-out of emails from Ipsos anytime you choose to.
Overall Grade: A
Read our Review on Ipsos I-Say
Survey Junkie is an online community with over 4,000,000 members dedicated to making your voice heard.
If you've done any extensive research on paid survey companies, you've most likely come across Survey Junkie. They've built a very large membership base, and have earned a great reputation since their founding in 2009.
As a member, you are rewarded virtual points in exchange for sharing your opinion in their panel surveys. Most surveys are worth 20 to 200 points, although there are some that go for more.
On a good day you can make up to $45 an hour as you complete surveys, but even if it's only $5, it's always good to have some real extra cash in your pocket.
Convenience: 5.0/5.0 – Registration is a breeze and you earn 50 points for becoming a member.
Accessibility: 5.0/5.0 – The website looks updated and is easy to navigate, although they do not have a mobile app.
Return on Time: 4.5/5.0- You can make decent money with this site if you qualify for a survey.
Privacy: 5.0/5.0- They consider your participation in their services an act of consent for sharing necessary information. They do keep it well-protected when you're on their site and we are not aware of any instances where they have sold personal information without consent.
Overall Grade: A
Read our Review of Survey Junkie
​
Best known for the opportunity to earn extra money through shopping or signing up for special offers, MyPoints also has a great opportunity to take surveys for cash (other payout options include gift cards or travel points).
Backed by Prodege LLC, the same company who also owns Swagbucks.com, we feel very safe recommending MyPoints because of it's fine reputation, reliability, and payout rates.
If you're looking for a trustworthy, reputable way to take surveys for money, we recommend adding MyPoints to your list. Even though you might not get the highest-paying online survey offers, you can rest assured you'll get paid for everything you earn.
Something unique that MyPoints offers that most other similar companies don't offer is the ability to earn cash back on some in-store purchases at select stores, along with their online paid surveys. Also, although their online store cashback rates aren't the highest in the industry (ironically, Swagbucks beats them on several offers), they do have special offers that other companies don't have, such as a bonus to sign up for Amazon Prime.
Convenience: 5.0/5.0 – Very fast registration process. You can start taking surveys immediately after registering, even before you confirm you account via email.
Accessibility: 5.0/5.0 – Entire website is mobile-friendly, and they even have a mobile app.
Return on Time: 5.0/5.0 – Average return on time for surveys; above average for cash back opportunities.
Privacy: 5.0/5.0 – As a sister company to Swagbucks, MyPoints is governed by the same privacy policy, which is detailed and very reasonable. In our experience, MyPoints has never sent us spam. As is typical, MyPoints does link to other sites that have different privacy policies, but to be fair, our 5 star rating is based on the MyPoints privacy policy. You can view the MyPoints privacy policy for yourself here.
Overall Grade: A+
​
Although lesser-known compared to some other big names in the industry, OneOpinion offers a great opportunity to earn money taking paid surveys and testing products.
They are owned by CriticalMix, which has an outstanding A+ rating with the Better Business Bureau. This speaks volumes for the reputability of any company, especially lesser-known companies like OneOpinion.
One thing that makes OneOpinion unique is their product testing opportunity. Although you don't get to keep the product, if you qualify you could be sent products to test. Once you send them back and provide an honest review, you earn points that you can redeem for cash or a gift card.
Convenience: 5.0/5.0 – Standard sign up process, and easy to access new surveys when they're available. Cash-out options are straight-forward.
Accessibility: 5.0/5.0 – Works well on both desktop and mobile devices. Mobile layout is optimized and easy to navigate.
Return on Time: 3.5/5.0 – Seems easy to qualify for surveys, only later to be declined. However, you get paid 50 points each for the first 5 declined surveys.
Privacy: 5.0/5.0 – Their privacy policy seems pretty straight-forward. They do collect some anonymous information, but nothing to be concerned about there. You'll be informed before your information is shared, and given an option to opt out.
Overall Grade: B+
​
With EarningStation, users can shop online, watch videos, play games, and complete surveys for points.
They are operated by massfinity, a company who is dedicated to furthering products by the use of market research. EarningStation has quickly become popular with survey takers even though it's fairly new to the market research industry.
In terms of privacy, they are not much different from other survey sites. There is a catch in that they may share your information with third-parties, but only information necessary to provide you with offers specific to your interests.
Convenience: 4.5/5.0- Relatively quick startup and the dashboard is easy to navigate.
Accessibility: 5.0/5.0- It's available on most PC and mobile devices.
Return on Time: 4.5/5.0- They took away the direct cash option, but there are plenty of gift cards to choose from. The payment processing is quick and the get-paid-to opportunities seldom run out.
Privacy: 4.0/5.0- There is a loose end or two in the privacy policy, but they do not share any information outside of what's needed to find you relevant offers.
Overall Grade: A
Read our Review of EarningStation
​
Recently targeted by third party scammers pretending to be them, Pinecone Research is one of the largest online survey and marketing research firms out there.
They used to be cash-only, but in 2013 they switched over to a points system. Panelists can share their opinions in surveys and complete other various offers in exchange for points. 100 points is equal to $1, and most of their surveys pay up to $3. Survey topics are diverse and cover a variety of different topics. Pinecone Research is unique in that they emphasize consumption related surveys more than other panels.
And lastly, let's discuss privacy. In some ways, Pinecone Research gets it right – they use the information to verify you are not a duplicate or in any way defrauding them out of a valuable opinion. After that, they only use your personal information for developing metrics and usage statistics – not giving it out to every third party that comes along. More importantly, they take consumer information privacy seriously. When they compile their reports for their clients, they scrub all data of any identifying information.
Convenience: 4.0/5.0- Signing up is easy, but it's by invitation only. Some complain that the website is a little "outdated".
Accessibility: 5.0/5.0- They are accessible on both PCs and mobile devices.
Return on Time: 4.0/5.0- The pay rate per survey is high and there is no minimum amount required to request a withdraw. Product evaluations can sometimes take a little longer than preferred, though.
Privacy: 5.0/5.0- They take your privacy seriously, and consider your participation in their services an act of consent for sharing necessary information. In their privacy policy they promise to never use your personally identifiable information to promote or sell goods, and they do not allow third-parties to market directly to you.
Overall Grade: A-
Read our Review of Pinecone Research
​
Keep it simple, right? Nobody wants a convoluted sign-up process with a difficult way to differentiate between paying surveys and junk offers. This is where My Survey gets it right. Light on the graphics and minimalist design and heavy on the details where it matters – rewards.
This site succeeds where many other fail in simply letting the survey taker know exactly what's going to pay out the best and soonest. The problem? The higher end surveys run out surprisingly quickly so you have to stay really on top of new offers.
Convenience: 5.0/5.0 – From sign-up to actual first survey offer, this site is somewhat streamlined. And with payouts in either cash rewards or gift cards, it's not bad.
Accessibility: 4.0/5.0 – Works on desktop and mobile, but there are a couple awkward styling issues on mobile.
Return on Time: 4.5/5.0 – Fairly decent in terms of getting a good return on time invested.
Privacy: 5.0/5.0 – Also par for the course in terms of requiring consent prior to disclosing personal information. For most product and service surveys, they will scrub out any personal information you provided in sign-up.
Overall Grade: A
​
Global Test Market is a decent standard of what you're getting yourself involved in. Their practices are not any more or less shady or reputable than almost any online venue – survey or otherwise. Just like Facebook, when you identify yourself accurately with Global Test Market, you can expect them to use that information in any way possible to make a penny. The great news is they inform you and ask for consent first.
The concept of data mining and profiting off that data mining isn't anything new. And while some companies engage in some rather disreputable practices to do this, Global Test Market seems to be doing just fine with the whole "consent to disclose" thing. More importantly, in some cases this may help you as some companies will offer to do more specialized product testing once they've identified you as their target demographic.
Convenience: 4.5/5.0 – We've noticed a couple pop-ups here and there, but nothing a pop up blocker plugin can't fix.
Accessibility: 4.5/5.0 – Somewhat streamlined process. Starting off it can be hard to identify what's a good survey and what's an offer for a superfluous product or service, but the site functions well on both desktop and mobile.
Return on Time: 3.5/5.0 – This site CAN pay top dollar. When it's good, it's good. Most times it isn't.
Privacy: 5.0/5.0 – They ask before sending your personal information to third parties. Their cookie policy seem to indicate that more information than usual will be collected, but typically (compared to similar privacy policies we've reviewed) this means that your data will be made anonymous before being sent to other companies.
Overall Grade: C+
Read our Review of Global Test Market
​
Easily one of the most reputable survey companies on the market, Vindale Research has made a big name for themselves. Accessible for a first time user and not too cluttered with needless offers and unintentional subscriptions – this is honestly one of the best survey companies to make a few extra bucks with.
And a few extra bucks it truly is. Certainly not the highest-paying paid survey site on the market, although it is on par with most other survey sites.
Convenience: 5.0/5.0 – Very intuitive and easy layout.
Accessibility: 5.0/5.0 – Supported on multiple OS, browsers, and platforms
Return on Time: 4.5/5.0 – Surveys can sometimes take way longer than advertised, but overall time is on par with industry standards.
Privacy: 4.0/5.0 – They do a decent job of not just handing out your information to everyone. So far, we haven't received too many unsolicited offers or unwanted phone calls/mail.
Overall Grade: A
Read our Review of Vindale Research
​
Offering up a pleasant interface and daily progress tracking, PrizeRebel makes it easy to begin getting rewarded. A point system is utilized in the conversation rate: $1 = 100 points. Points can be earned through many opportunities, including filling out surveys, watching videos, signing up for trials and referring other people.
In addition to being rewarded in gift cards (Amazon, Best Buy, etc.), PrizeRebel users can exchange their points for PayPal payment. Using a competitive redemption system, points can be exchanged for PayPal payment, or gift cards, typically within 24 hours.
Although matching for a survey can be time consuming (an issue with many survey sites), PrizeRebel offers a variety of other ways to earn points including watching videos and completing tasks. With generally positive reviews, PrizeRebel offers unique benefits (such as PayPal payment) that make it worth a look.
Convenience: 5.0/5.0 – Has a friendly user interface along with a progress tracking system.
Accessibility: 3.5/5.0 – Does not offer an app format but has seamless web explorer integration.
Return on Time: 5.0/5.0 – Typically a 24 hour payment time along with a variety of payment options.
Privacy: 4.0/5.0 – Privacy policy isn't exceptional, but standard as far as survey sites go.
Overall Grade: B+
​
Panel Station is a GPT site that rewards you for taking online surveys. Founded in 2008 by Praveen Gupta, they now have over 2 million members. They are an India-based company, but they are available in countries all over the world, including the United States.
Each of their surveys you complete will be worth between 100-5,000 points depending on the length and subject. There are a variety of different topics to cover like consumer goods, healthcare and travel, just to name a few. Once you reach 3,000 points you can start redeeming rewards. You have to call and redeem points over the phone, and it typically takes a month for the rewards to reach you.
The panel partners with Cross-Tab Marketing Service Ltd., a market research company that uses your opinions to influence future products. This is a big help when determining the legitimacy of a company, because if they're partnered with a legitimate company, it most likely means that they are too.
Convenience: 4.5/5.0- Signing up is simple and straightforward, but their strict anti-fraud policies lengthen the time it takes to confirm your identity and verify your survey responses.
Accessibility: 5.0/5.0- Accessible in many countries, and their mobile app is compatible for both android and Apple devices, so you can still make extra money when you're away from your computer.
Return on Time: 3.5/5.0- There are many surveys to choose from, and you get a small compensation if you get disqualified. It can take a while to actually make what you're working for, though, and the inconvenience of having to call for every time you want to exchange points doesn't help either.
Privacy: 5.0/5.0- Panel Station's policies are safe and in they promise to make every effort to keep your privacy secure. They are also partners with a legit company like Cross-Tab Marketing Service Ltd., which shows that can be trusted.
Overall Grade: B+
Read our Review of Panel Station
​
Founded in 2005, FusionCash is one survey site that is becoming increasingly popular with panelists in the US and Canada. You can earn money by taking surveys, watching YouTube videos, taking part in trial offers, and more.
Most offers have a cash value ranging from $.25 to $30. It may take some time, but you can earn a decent amount of money if you know which offers to spend your time on.
Convenience: 5.0/5.0- You can get started as soon as you sign up, and signing up takes less than a minute. They are a little outdated, but they have an organized list of categories that makes navigating the dashboard easy.
Accessibility: 4.0/5.0- They are available in the US and Canada on desktop, although they do not have a mobile app.
Return on Time: 3.0/5.0- There are many paid offers to choose from, but you can only cashout once a month and sometimes it can take weeks to actually get paid. If you put in the time, there is potential to make some money.
Privacy: 5.0/5.0- They promise that they will never sell or give away your information unless you choose to opt-in.
Overall Grade: B-
​

Harris Poll has made a strong presence in the market research industry. They are a member of the National Council of Public Polls (NCPP), the Council of American Survey Research Organizations (CASRO), the Council for Marketing and Opinion Research (CMOR), and the European Society for Opinion & Marketing Research (ESOMAR). The firm abides by the standards of these organizations, thus proving their reputability.
They operate with a points system, which can be redeemed for rewards. Most reward include gift cards to places like Amazon, iTunes, Starbucks, Home Depot, and Wal-Mart. You can also recieve e-vouchers or donate your earnings to charity.
Convenience: 4.0/5.0- The startup questions can be a little lengthy and you may run into a server problem on occasion. Besides these two minor inconveniences, it's a good experience overall.
Accessibility: 5.0/5.0- They are available on most devices, and their interface is clean and easy to maneuver.
Return on Time: 4.5/5.0- Variety of different rewards opportunities and the minimum amount required to withdraw rewards is low. You may get disqualified from some of their surveys, but you will receive 15 point compensation for your efforts.
Privacy: 5.0/5.0- They provide a privacy policy, which is a good sign. It's pretty straightforward, and they have methods to ensure that there is no possibility of identifying an individual participant. They work hard to keep you anonymous.
Overall Grade: A
Read our Review of Harris Poll
​
With Survey Club, members can earn money by taking surveys, using coupons, and participating in various research studies. Once you reach the minimum of $20, you can redeem your cash via PayPal, Amazon giftcards, or a check. Payment processing is pretty standard, and you can expect your prospects in a couple weeks.
Founded back in 2005, Survey Club is one of those survey sites that has been around for a while. Their user count is in the millions, and continues to grow. What makes Survey Club different from the average survey site is that they offer a list of survey panels to join.
Convenience: 4.5/5.0- Sign up process is lengthy, but after that it isn't bad.
Accessibility: 5.0/5.0- Functions well on desktops all over the world.
Return on Time: 4.0/5.0- While they offer high paying opportunities like their Focus Groups, the survey acceptance rate can be unpredictable. They do consistently pay, though, and every time you're disqualified from a survey you recieve $0.10 as compensation.
Privacy: 4.5/5.0- Your information is kept safe as promised in their privacy policy. You may receive some emails about potential offers, though, but you can opt out of them at any time.
Overall Grade: B
Read our Review of Survey Club
​
How much is your opinion worth? If it's through Toluna, roughly $1.50 per survey. Of course, it would be awesome if they said that right up front but 90,000 reward points to get a $30 PayPal e-certificate should be the rough equivalent.
Where Toluna gets it right is in terms of accessibility. They spared no expense designing apps for both the Android and Apple mobile devices. Why this is actually a great thing is it means pretty much if you have an internet connection and free time – you can be earning points towards money.
Did we say rewards points? Yep. That's because of odd taxation laws. So they can legally gift rewards points redeemable in prizes but would have more of a hassle just paying in money.
Convenience: 4.5/5.0 – Signing up is relatively quick and easy, although you are required to fill out several forms before account registration is complete. Relatively fast and easy to do, though.
Accessibility: 5.0/5.0 – Specialized apps for both Android and Apple mobile devices, as long as there is an internet connection, Toluna can be accessed.
Return on Time: 3/5.0 – It takes a LOT of surveys to get to the first increment of PayPal e-certificates – the truest sign of what it's all worth.
Privacy: 5.0/5.0 – They do a good job of informing you, the survey taker, of implicitly how much information they plan on getting, storing, and distributing.
Overall Grade: B+
​
InboxDollars provides surveys and paid email opportunities that pay in actual cash.
You also have opportunities to make money buying products and services, although the amount of time and money spent buying these products takes you pretty close to break even.
Unlike some of the other sites, with Inbox Dollar, you essentially sign up to take advantage of whatever Inbox Dollar makes from their advertisers. They will send you emails which they get paid per receipt of you reading them or clicking a link. In turn, they give you a cut. Not to ruin your day but it's a rather small cut. The links that end up paying out the most usually have some stipulations attached – such as signing up for a service. This can end up being a lot more hassle than its worth and we recommend you pay VERY close attention to the stipulations.
Convenience: 5.0/5.0 – Simple sign up process. Interface design is a little basic, but pretty easy to navigate the site and sign up and take surveys.
Accessibility: 5.0/5.0 – Available through nearly any platform and operating system (desktop, mobile, mobile app).
Return on Time: 3.5/5.0 – We give a middle of the road grade for Return on Time because it can turn into an almost passive form of income if done properly. It won't, however, ever become a big cash prize sort of place. Numerous complaints about not qualifying for surveys after getting part way through the survey.
Privacy: 4.5/5.0 – Par for the course in terms of soliciting your information to third parties and tracking you with cookies. While parts of their privacy policy may be a little unclear, typically the only time you'll run into issues is when you click on links from InboxDollars and go to other sites that have very different privacy policies.
Overall Grade: B
Read our Review of Inbox Dollars
​
Owned and operated by Research Now, Valued Opinions is a long time member of the market research industry. With over 3 million members, the panel is available in over 15 languages across more than 20 different countries.
Rewards are earned by taking surveys. Surveys dish out cash which is turned into gift cards, e-vouchers, or airline miles.They offer many different forms of rewards, but their main way of paying their members is through gift cards. Your gift card could potentially be from things like Amazon, iTunes, Visa, various restaurants or Target.
Payout starts at a minimum of $10, and the average survey is worth between $1 and $5, although sometimes you may be sent unpaid surveys to help determine your personal interests.
Convenience: 5.0/5.0- It's easy to get started and surveys are easy to navigate through.
Accessibility: 5.0/5.0- Things run smoothly both on their website and mobile app.
Return on Time: 3.0/5.0- They don't pay a lot, but they always pay.
Privacy: 5.0/5.0- In their Privacy Policy it's promised that they will not send any spam to your email or sell your private information to third parties.
Overall Grade: B
Read our Review of Valued Opinions
​
Relatively new to market research, Surveyeah is yet another survey site that pays its members to take surveys. You can also take part in student research and referrals, but surveys are their main type of offer.
A simple layout makes joining super easy, and their privacy policies are in no doubt secure. What's great about Surveyeah is that they do not push their members into sharing anything they don't want to. They only thing they require is an email address to send you your surveys.
On average, you'll recieve 2-4 surveys a month, each paying around $1. If you're lucky, sometimes you can find a survey that pays up to $5 depending on the length. At the moment they only have gift cards and merchandise as redeemable rewards options, but PayPal deposits and amazon vouchers are coming soon.
Convenience: 4.0/5.0- The startup process is relatively smooth, but the slow earning pace can be bothersome at times.
Accessibility: 5.0/5.0- They are available internationally on both PC and mobile devices. Their simple layout makes it easy to use their services.
Return on Time: 3.5/5.0- Payment processing occurs in a matter of seconds, but with only only 2-4 surveys per month it can take longer than what is preferred to earn a bankable amount.
Privacy: 5.0/5.0- They out a lot of emphasis on privacy, and they let you make the calls. Besides your email, you do not have to fill out any additional information unless you want to.
Overall Grade: B
​
NiceQuest is similar to other paid survey companies in that you get rewarded for your time spent taking surveys. However, instead of earning cash for surveys you can instead redeem your points (called "shells") for gifts in various categories including toys, kitchen accessories, gift cards, books, and more.
We've noticed a lot fewer surveys available through them, but the ones they do offer pay a pretty normal rate.
Convenience: 3.0/5.0 – While the sign up process is easy, you must be "invited" in order to join. Good news is that we're able to invite you (click here for invitation)
Accessibility: 5.0/5.0 – Site works on desktop and mobile, and the mobile app is free
Return on Time: 3.0/5.0 – Very few surveys available in our experience (1-3 a month), but pay rate is normal
Privacy: 5.0/5.0 – Standard privacy policy; nothing stands out
Overall Grade: C
​
If you're looking to make money by completing surveys online – this site will not be very helpful for you. Like the previous sites, they will take, retain, and sell your information to anyone that waves a dollar in their faces. UNLIKE previous sites reviewed, they hide their consent for that information. It's buried. So not only do you make silly reward points that don't translate to cash but every third party service and product solicitor has your personal information.
Bonus points? Their privacy policy – weak at best – is null and void when you click on a third party site to complete an actual survey. So not only do they have no qualms about directing you into a scammy, bleak area of the internet but they'll do absolutely nothing to give you a heads up about it.
Convenience: 2.0/5.0 – Relatively easy sign-up process but every click takes us to a third party site.
Accessibility: 3.0/5.0 – Accessible through all OS and browser configurations. Does not function very well on tablet or smartphone.
Return on Time: 1.5/5.0 – If earning up thousands of rewards points over the equivalent time of working a second job to save up for a vacation to a far away all-expenses included resort – this is a great site. Otherwise, please do not.
Privacy: 2.0/5.0 – Where other social marketing research firms may be compared to a slightly creepy guy hitting on you a little too much, VIP Voice is the one who gets pushy about it.
Overall Grade: C-
Launched in 2006, CashCrate is a survey site who is currently paying over 2 million members worldwide. Users earn money online by registering for corporate offers, contests, taking surveys, reading emails, playing games and much more.
There are 2 different types of offers: free and credit card (pays more). The usual payment for signing up for commercial offers or filling out surveys is usually quite low, but they are informative when it comes to their offers. You always know what you're getting.
There is talk of CashCrate being a frequent spammer, and a number of users have complained that they use member's emails and other information to feed to third-party companies to gain commission. At least these weren't secrets because their privacy policy is pretty straightforward.
Convenience: Signing up is easy, and they are user friendly in view of quick loading time and clean design.
Accessibility: 5.0/5.0- Works well on desktop and mobile devices, in every country.
Return on Time: 3.5/5.0– Their payrate isn't overwhelming- the average per hour hovers around $3. Depending on the user's activity on the website, it can take anywhere from a couple of days to as long as a month just to earn CashCrate's cash-out amount of $20. You certainly won't be making top-dollar with this site, but despite their low pay they do pay their members consistently.
Privacy: 3.0//5.0- CashCrate isn't one of best survey sites when it comes to privacy, but then again there are plenty of risks with any site on the internet.
Overall Grade: C

Owned by Bridge Entertainment Inc., which was founded in 1977 by Philpott Gerry, E-Poll is an online market research company that pays their users in return for completing surveys. They are unique in that almost all of their market research is focused on the entertainment industry. This can make for some fun and interesting survey questions.
E-Poll operates using a points system and to be quite frank, it be confusing if you are unaware of how they operate things. There is no system set in stone, the point-to-cash ratio can change at any time. This is so because as you accumulate more points, your points increase in value.
The amount that you must reach in order to redeem your points is 3,750 points, which is equivalent to $5. With surveys going for 500-1000 points, it won't take too long to reach the nadir of 3,750. Unfortunately you'll could find yourself waiting a while for your rewards since sometimes they take up to 8 weeks to process.
Are they a legit or scam? People have been on both sides with this one. You can decide for yourself after you read or full review.
Convenience: 4.5/5.0- Overall it's pretty convenient if you're okay with their dubious rewards system.
Accessibility: 4.0/5.0- They work well on desktop and their mobile app for Androids. They are only available in the United States, though.
Return on Time: 3.0/5.0- On average, you can expect to receive 1-3 surveys every week. It isn't the best, but there's been worse. They have a wide range of payment options, but payments can take up to 8 weeks to process.
Privacy: 5.0/5.0- They may share certain data with companies for research purposes, but be assured in that they will never disclose your data in a way that could lead to personal identification.
Overall Grade: B-
Read our Review of E-Poll Surveys
Opinion Outpost is an online survey-panel owned and operated by the global sampling and survey company Survey Sampling International (SSI). Both Opinion Outpost's and SSI's headquarters are based out of Shelton, Connecticut.
Users can choose to take up as many surveys as they like (subject to qualifications criteria of certain surveys) and move at their own pace (flexible hours dictated by the users themselves). The emphasis is on working from home – at the convenience of its users.
Convenience: 4.5/5.0- Signup is easy and transparent. Payment processing is very fast, with a low minimum redemption rate. Surveys are designated to consumers based on their demographics, so surveys are unique and consequently, more fun.
Accessibility: 4.0/5.0- Available on desktop in the US. There unfortunately is not an app for Opinion Outpost.
Return on Time: 5.0/5.0- Opinion Outpost is known to have some of the fastest returns on your time on the market. Some users report receiving their cash-out within minutes of requesting it. This site also boasts one of the lowest minimum payout rates on the market, at $5 for Amazon gift cards or $10 for PayPal.
Privacy: 5.0/5.0- Unlike other survey sites, Opinion Outpost has no accusations of being a scam or distributing consumer information unethically.
Overall Grade: A-
Read our Review of Opinion Outpost

Started up in 2005, chances are you've heard of Panda Research. They are owned and operated by A&A Marketing, the same organization that owns InboxPays and MindsPay.
Panda Research operates like most other survey panels: members take some of their time to answer a paid survey. Surveys can go for up to $75, although most of the surveys go for $.50 to $10. Aside from surveys, they also put forward a number of other paid offers to choose from.
There has been debate over whether or not they actually are legit. Panda Research is known to have some off-putting policies, but despite that it's agreed that they have some amount of earning potential.
Convenience: 3.5/5.0- Signup is easy and you even get a small bonus. Later on you have to be careful with their capricious payment methods, though, and the outdated design can be a damper.
Accessibility: 4.0/5.0- Available on desktop in the US. The site hasn't been updated for a couple years, and with that there may be a few minor navigation problems that follow.
Return on Time: 2.5/5.0- They do pay, although payments can be unpredictable. The minimum amount needed for payout ($50) is higher than preferred as well.
Privacy: 5.0/5.0- They do their best to keep your information protected, and you can delete all your information given to the site if you choose to unsubscribe from the website.
Overall Grade: C
Read our Review of Panda Research
​
How To Make Money Taking Surveys Online
It's pretty easy to get paid to take surveys, especially if you're already comfortable using a computer and web browser. It all starts with signing up for free accounts at legitimate survey websites.
After joining a survey site, you provide some personal and demographic information, which legitimate survey sites will keep private. That information will be used in choosing participants to take surveys on certain goods and services. If you get selected to take part in a survey, you will be notified through mail to take a short survey to see if your profile suits that survey. When you are deemed qualified, you will be requested to take a longer survey.
Rewards vary based on the survey type and the company conducting the survey. You may get paid online through PayPal or a Visa gift card, or get free products so that you can try them and provide feedback. To get the best out of online surveys, it is recommended you join several websites (10 to 20) so as to give you sufficient invitations daily at the best time frame. Regularly check your email and be honest while giving your opinion. Don't give up if you don't get selected for a survey after the first screening process, as it will take a while before you get selected based on your demographic.
Something very important to note before signing up at any site claiming to pay you cash to take surveys is that all legitimate sites offering online surveys that pay do not charge registration fees – they are free to join. Some sites may even offer you bonus as you sign in, to show you they are happy you have become a part of their team and helping them increase their revenue.
In summary, if you're really serious about making money taking surveys, here are some dos and don'ts:
Do:
Have a dedicated email address specifically for surveys to avoid having your email address flooded. Create an email specifically for survey taking – you don't want requests crowding your personal inbox, so stay organized.
Spend your gift vouchers immediately so they don't become invalid.
Check your emails regularly so you can get paid for surveys in your inbox. Always log in as soon as you're able because surveys close when enough people have participated.
Refer a friend. Most survey sites will reward you when you bring a new person to join.
Set aside time everyday for survey taking.
Sign up for multiple reputable sites to increase number of requests for which you qualify.
Don't:
Don't let cash pile up in your survey accounts; withdraw immediately when you reach the minimum threshold because there's no protection if a site closes.
Don't expect to get instantly rich from taking surveys. You can make decent money taking paid surveys online but you're not going to be able to quit your day job.
Don't pay any registration fee. All legit paid survey sites are free to sign up. If you're being charged to participate, it's probably a scam.
Other Ways to Make Money on Paid Survey Websites
In addition to filling out online surveys for money, you can get rewarded for other actions, too. Some of the best paid survey sites are ones that offer lots of ways to make extra money other than earning money for surveys you take! The most popular websites maintain their following not only by offering various types of incentives but also by providing plenty of different and engaging ways for members to earn money. The purpose of these offers is to turn you into a loyal and active member of their community.
So, what are the different rewards and ways of earning on survey sites? Here are some of the most common:
Cashback shopping: Who doesn't love getting cash back? It's a great incentive for shopping because it feels like you're being paid to do so. It's usually best to use the offers only when you were already intending to buy the product. If you love saving money at discount stores or at places that offer cash back, there are a lot of survey sites out there that will open a lot more offers to you. Survey sites can offer cash back because they're paid a portion of the profit for referring you.
This is commonly known as affiliate marketing, and it is definitely a very profitable win-win situation that benefits both the websites and the survey participant.
Referral program: Referral programs are a common aspect of thousands of websites as they are a great way to get new registered members. As you may already know, some of the biggest e-commerce giants as well as other companies offer rewards and bonuses to users for referring their website to their friends and family. All you have to do is subscribe to their referral program and share a link to your friends.
When they join the website through clicking that link, you'll be rewarded either with a fixed sum or a percentage of your friend's earnings so that every time they fill out surveys for money, you get part of that money. Referrals are a great way to incentivize users to become more active members and to promote the site to others.
Searching the web: Some survey websites like Swagbucks offer rewards when you download and use their search engine. Essentially you're being paid for the ads you see when browsing the web. While this isn't usually the highest paying option, you can make some extra cash doing something you probably already spend hours on.
This does seem easy but you should be cautious about downloading software to your computer from any site. Make sure that it's not a scam before you do so.
Playing games online: if you like playing games, why not turn the hobby into a moneymaking activity? There are tons of websites out there that reward their loyal fan base with points when the complete a game or play for a certain amount of time. These points can then be exchanged for real money. Sites are able to do this by sharing the profit they make from ads as an incentive for users to visit the site.
This can be a lucrative way to add some extra bucks to your account even though the amount is generally quite meager. This method is usually not worth your time unless you genuinely enjoy playing games.
Watching video ads: Video ads certainly aren't uncommon in the online world. While generally they're a hassle getting in the way of the content you want to watch, many paid survey sites have turned them into a way for members to make money. It's pretty easy to make a tab, set a playlist of paid ads going, mute it, and carry on with browsing the internet or taking surveys.
This is pretty clever, and easy way for you make some cash during the time you spend watching cat videos or increase your profits during the time you spend taking paid surveys.
How To Spot a Scam
You can always rely on us to give honest survey site reviews as well as advice on which companies not to trust. That said, if you you want get paid to take surveys without wasting your time on scams, it's important to know how to spot a scam for yourself.
Illegitimate companies and scammers have a simple objective. They're after your information in order to get your money. It's much more common for internet scammers to target hundreds of people for small sums rather than a single person for thousands. This is because demanding large sums for a product that is somewhat unclear is an obvious red flag to most.
When offered a grand promise for a seemingly small price, many more are likely to fall for it. Being human, the idea of paying very little for great return is incredibly enticing. This is the leading idea behind offers like "Earn $200 every day! Just $10 for access to our exclusive list of high paying surveys." When entering the arena of paid online surveys, it's important to be wary of any offer like this that seems too good to be true.
If you're uncertain whether a company is legit or not, you can do a quick online search on the site you're interested in for reviews, rating, or customer experiences. This information can be very informative when checking out a new site.
If you can't find any information on other sites or forums, there are some things about the website you can check for yourself. The first thing we recommend is to look for a privacy policy. Having one on the site that is easily accessible to users is a clear sign of credibility. It shows that the company is at least making some promises as to how your information will be used. Lacking a privacy policy is a clear red flag and often signifies a scam.
You can also check for an 'about' or 'contact' page. Scammers will usually omit these. And at the least, you'll be able to learn more about the company you're getting involved with.
Scammers use a diverse variety of methods to allure and dupe unsuspecting victims. Some ads and offers look so real that even the most seasoned internet veterans can be tricked. However, many scams target people new to the market who may be more susceptible to "get rich quick" schemes because they're unaware of what you can reasonably make taking surveys. It is incredibly uncommon to be offered more than $10 to complete a 20 minute survey. Not that one offering that or more is definitely a scam, it's just important to be cautious. While some experienced and well credited survey takers receive legitimate offers paying that pay big money, if you're new to survey taking you should definitely steer clear of anyone offering you hundreds to complete a survey.
Avoiding scams online is pretty easy once you've become familiar with how false ads work and have developed realistic expectation about how much money you can make for the time you spend. On the surface, making money taking paid online surveys may seem like a long shot, but it certainly is possible and many people enjoy the benefits of taking part in them. So don't be afraid! If you want to try it, read some of our reviews and sign up for the ones that look interesting to you!
FAQs
What is the best online survey site to make money?
We've tested hundreds of sites where you can take paid surveys for money and we've found that Swagbucks by far is our #1 pick. They've been around for years and have a solid track record of paying their users. Plus, we also like that they offer opportunities to get paid for doing things other than surveys, like signing up for offers or shopping in their portal.
How much do online surveys really pay?
You can generally earn anywhere from $0.50 to $25 or more per survey. In our experience, that typically equates to about $2-$8 hour, although people with more experience have been known to make more.
Which surveys pay the most?
Typically, survey companies will pay more for surveys from people in a very specific target demographic, or if the company is in a time crunch and needs more responses sooner.
Pro tip: If you want to make the most amount of money taking paid surveys, we recommend filling out your demographic profile after signing up and then take only the highest paying surveys each day and wait for new high-paying surveys to appear on a later day or week.
Which survey sites pay the most?
The survey sites with the best reviews on our site generally pay the most. A couple worth mentioning including Swagbucks, Ipsos i-Say, Vindale Research, MySurvey, Toluna, Pinecone Research, and many more.
Can you really get paid to take online surveys?
Yes, if you know how to spot legitimate paid survey sites and avoid the scams. You won't get rich doing it, but you can definitely make money taking surveys online. In fact, it's one of the easiest legit ways to make money online.